Summit Water Resources was founded in 2022 to provide groundwater supply, water resource management, and geochemistry consulting to municipal, agricultural, and industrial clients in the Pacific Northwest.
The firm is comprised of technical professionals with exceptional knowledge of the hydrogeology of the Pacific Northwest and associated water rights. Areas of expertise include groundwater supply, geochemistry, aquifer storage and recovery (ASR), water supply planning, and strategic water right management.
As a wholly owned subsidiary of Geo-Logic Associates (GLA), our clients benefit from a wide range of geology, hydrogeology, and engineering consulting services offered by hydrologists and hydrogeologists, environmental scientists, engineers, modelers, GIS specialists, and field technicians throughout the company. GLA has 27 offices in 10 states and an office in Lima, Peru, and 300 staff.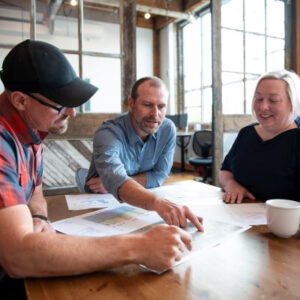 SUMMIT WATER RESOURCES LOCATION